Sidney Crosby (Photo by Kirk Irwin/Getty Images)
The city of champions has been listed among the top 25 hockey towns in America and it's one of just two cities recognized for it's NHL team. According to a study by SmartAsset, Pittsburgh ranks 24th on their 2017 list – down from 13th in 2016.
The study looked at 118 cities in the country and ranked them based on fan intensity and quality of life.
The fan intensity scoring for each city was based on how often the word "hockey" was googled compared to the word "food" (to gauge interest), game attendance as it relates to arena capacity and total population for the market.
Quality of life scoring was based on things like average housing cost, household income, unemployment, crime, restaurants and entertainment.
The only other city ranked on the list for it's NHL franchise is Minnesota (15th). The rest of the list is comprised of AHL, ECHL or NCAA teams with college hockey towns ranking highest.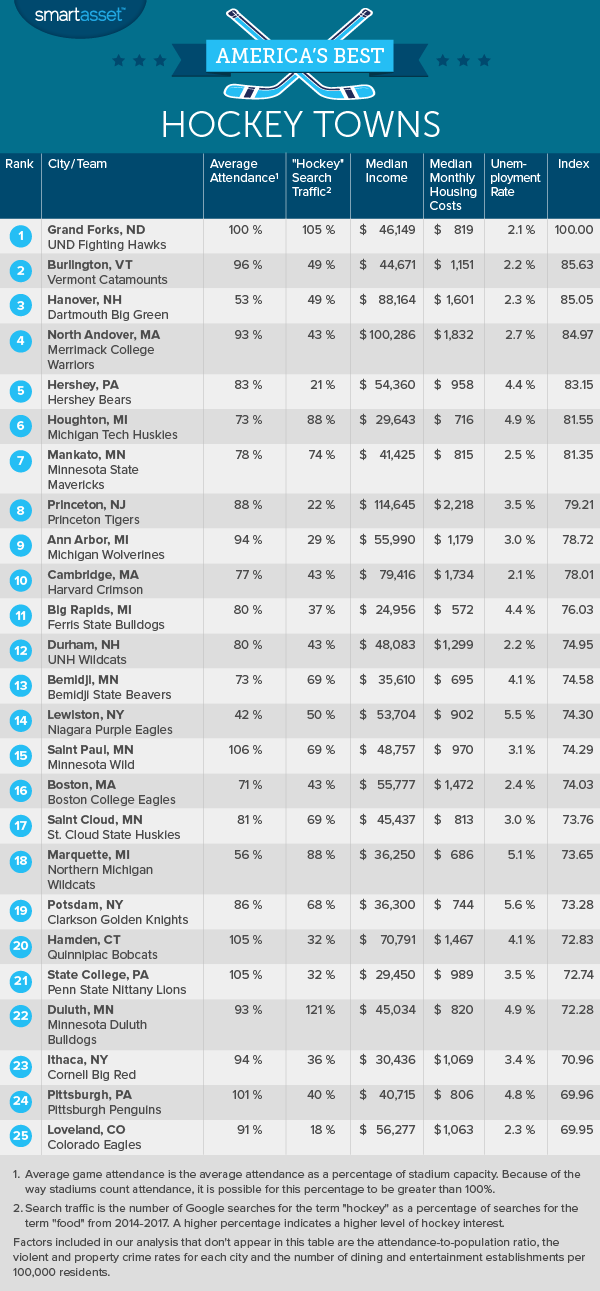 <a href="http://" target="_blank">Click here to ready more about the study on SmartAsset.com.
Comments